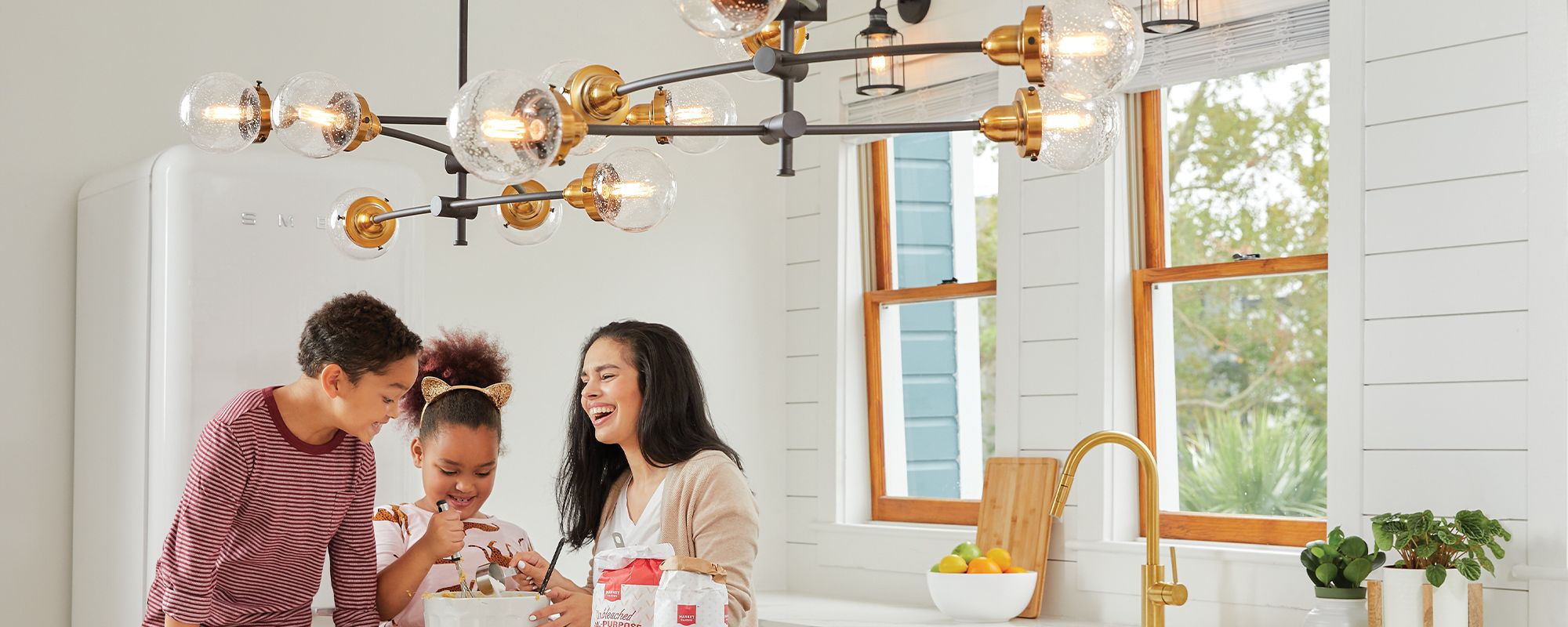 Burgess Lighting is a local lighting showroom located in Forestville, Maryland. We carry a wide selection of interior and exterior lighting, including ceiling lights. For many rooms in your home or office space, your ceiling light is the predominant type of lighting, supplying the general or ambient lighting for your space. Learn more about ceiling lights below, and contact us today!
Ceiling lights are one of the most important elements when it comes to designing a room's lighting scheme. Choosing the right ceiling lights can not only brighten up a space, but also create a specific atmosphere or highlight a certain area. With so many options available, from traditional chandeliers to modern pendant lights, it can be difficult to make the right choice for your home or office space in Forestville. Below, are some of the ceiling lights we carry:
The Importance of Ceiling Lights
Ceiling lights set the tone for an entire room`s sense of style. Whether you choose a bold statement piece or a minimalist design, your lighting fixture will help tell your room`s story while providing light to comfortably perform tasks and move through the space safely.
Ceiling lights can be a great way to add style and light to any room. Whether you are looking to add a statement piece to your living room, a statement light to your dining room, or just a light to your bedroom, ceiling lights are a great option.
When it comes to ceiling lights, there are many different styles, sizes, and shapes to choose from. Pendant lights are a popular option and come in a variety of styles, such as industrial, modern, and traditional. Chandeliers are also a popular option and can make a dramatic statement in any room. Ceiling fans with lights are great for providing light and air circulation in larger rooms. Whether you want to provide ambient lighting, task lighting, or highlight a special feature, ceiling lights can be a great way to make a space feel more inviting and comfortable. Our experienced team of lighting experts can help you find the perfect lighting solution to fit your unique needs, style and budget. Stop by our lighting showroom in Forestville, or browse online today!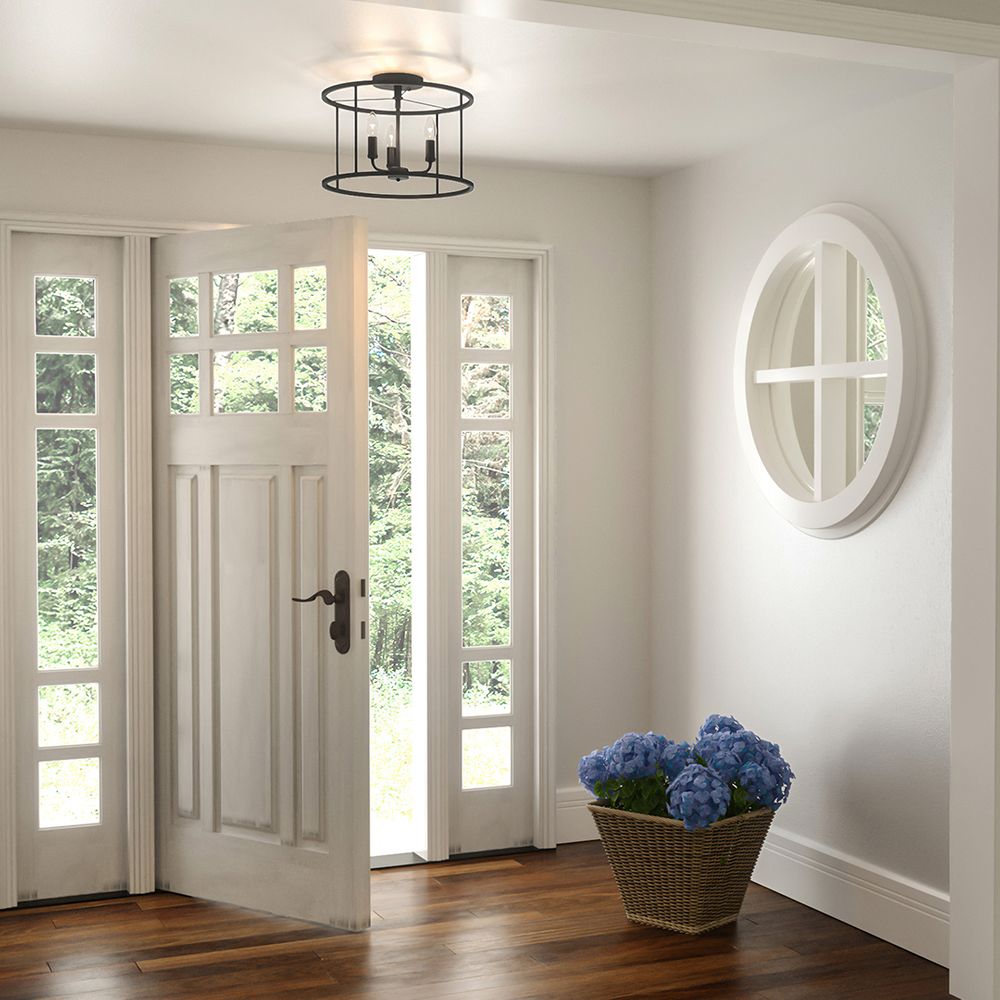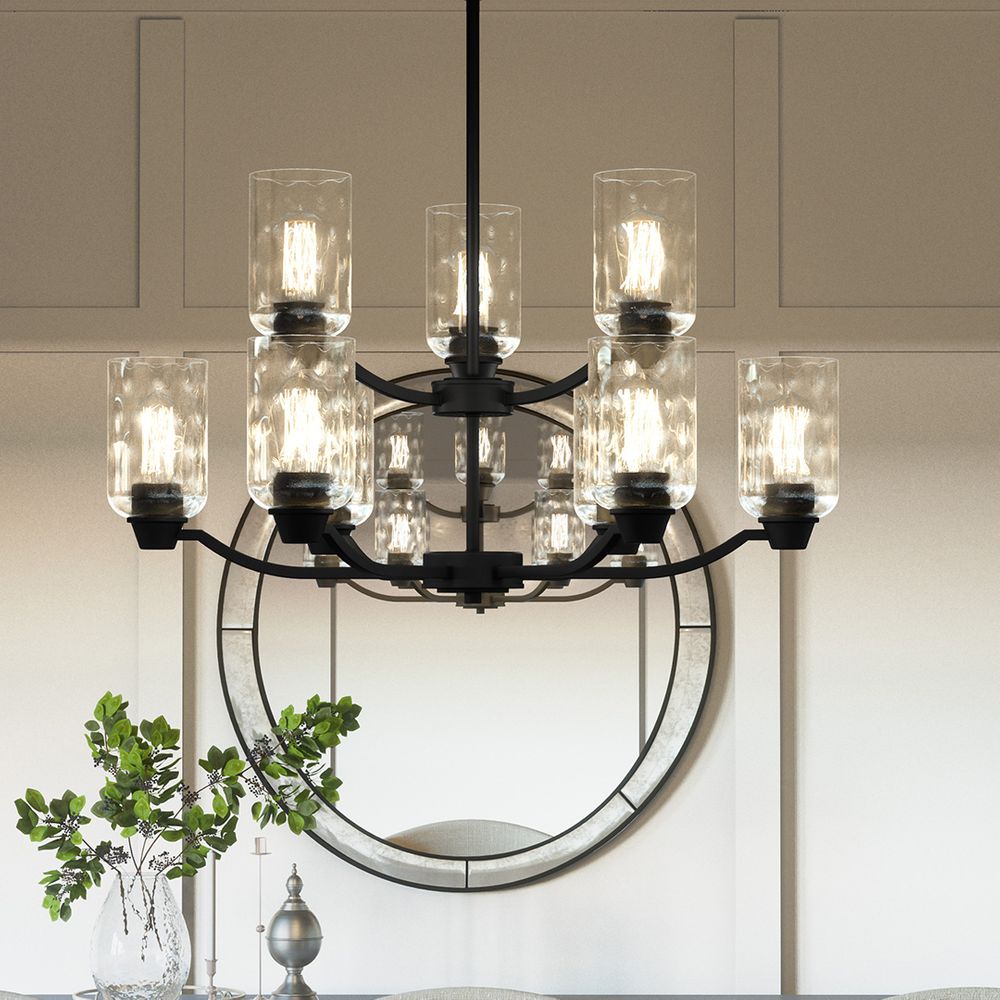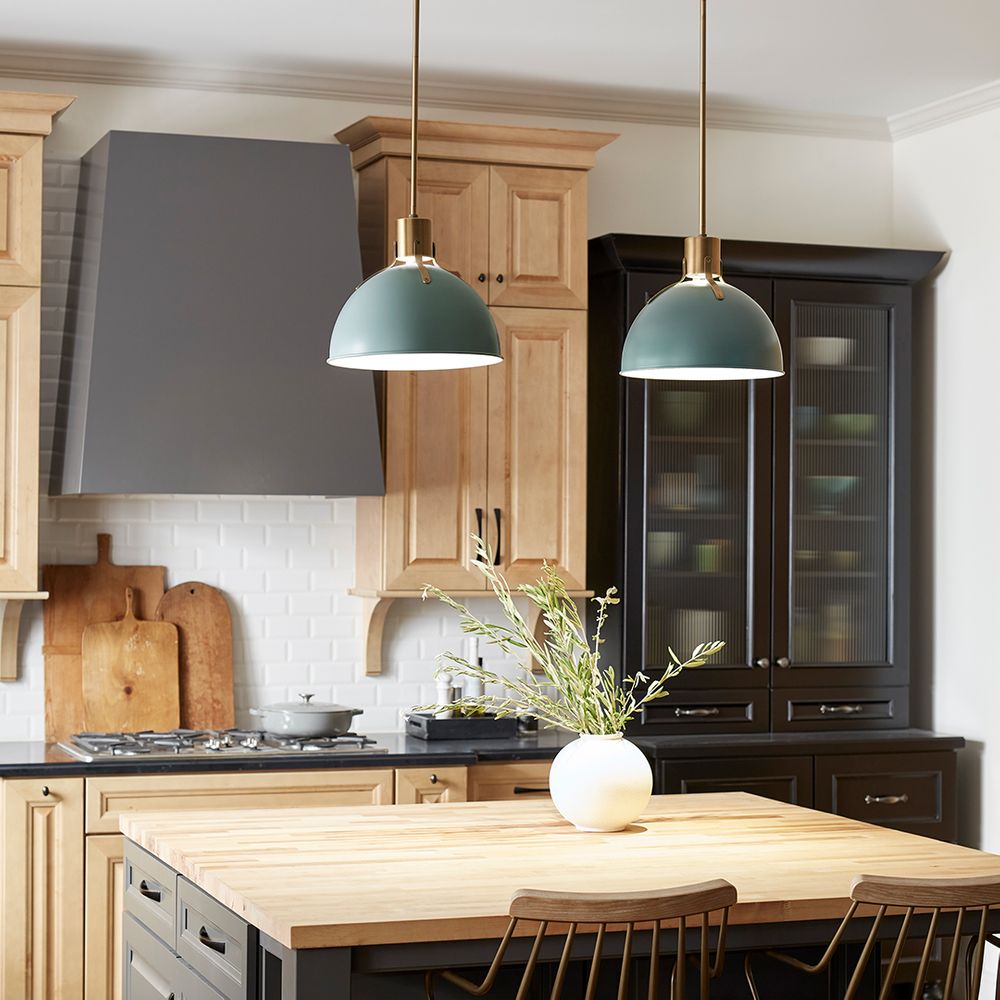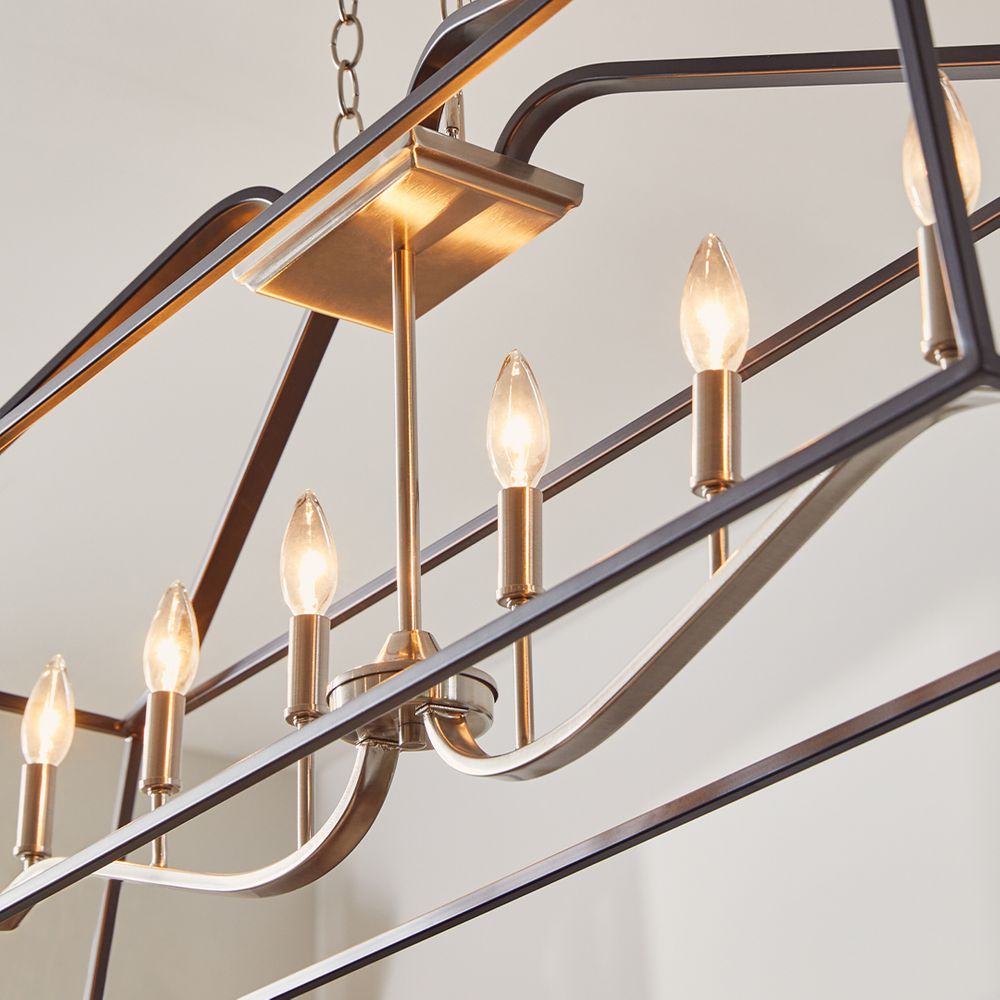 Tips to Find Ceiling Lights
1. Consider the Style: The style of your Forestville home should be the first thing to consider when looking for ceiling lights. If you have a traditional or country-style home, you may want to choose ceiling lights with ornate designs and warm colors. If you have a modern home, you may want to opt for sleek, contemporary lights with cool tones. Knowing the style of your home will help you narrow down your choices and make it easier to find the perfect ceiling lights.
2. Determine the Purpose: Before you start shopping for ceiling lights, it's important to determine the purpose of the lights. Are you looking for ambient lighting or task lighting? Ambient lighting is used to provide soft, overall lighting throughout the room, while task lighting is used to illuminate specific areas or activities. Knowing the purpose of the ceiling lights will help you choose the right type of lighting for your home.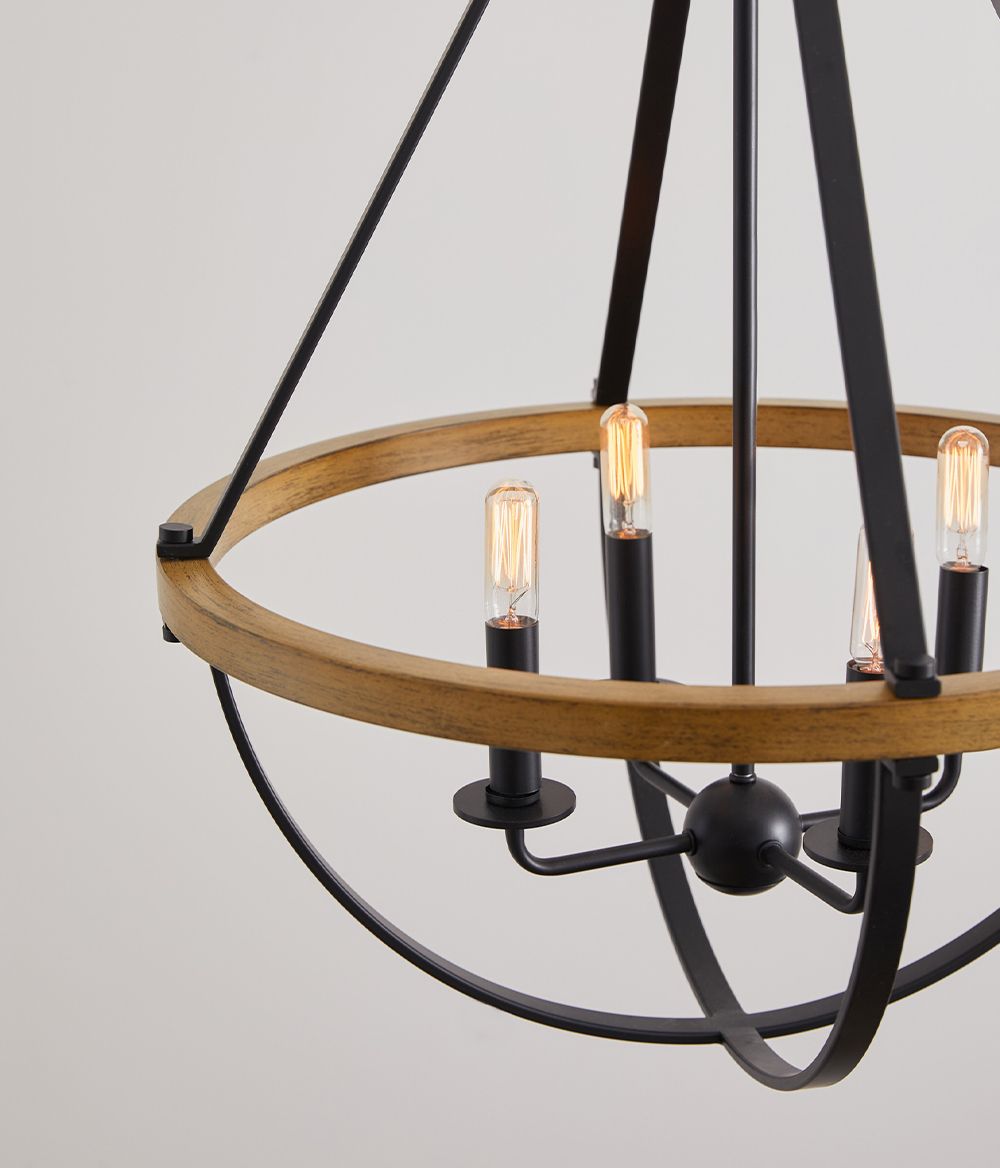 3. Think About the Room: Each room in your home should have its own lighting design. Think about the size and shape of the room and how the lighting will affect the overall look and feel of the space. If you have a small room, for example, you may want to choose a single ceiling light or several smaller lights to create a more open feel. In larger rooms, you may want to opt for a larger, more dramatic light fixture or two.

4. Don't Forget the Dimmer: Dimmer switches can help you create the perfect atmosphere in any room. With a dimmer switch, you can adjust the light to your desired level. This is especially helpful in rooms such as bedrooms or living rooms where you may want to dim the lights in the evening.
5. Choose the Right Size: When choosing a ceiling light, make sure it is the right size for the room. If the light is too small, it won't provide enough light, and if it is too large, it will overpower the room. To get the perfect size, measure the room and then measure the light fixture. Make sure the light fixture is not more than a third of the size of the room.
Inspired luminescence
Schedule An Appointment Today
SHOP BURGESS LIGHTING TODAY
Burgess Lighting has been serving the greater Alexandria, Virginia, and Washington, D.C. areas for years. We are passionate about ensuring you find the right type of ceiling light for your home. Stop by our lighting showroom in Forestville, or browse online today!