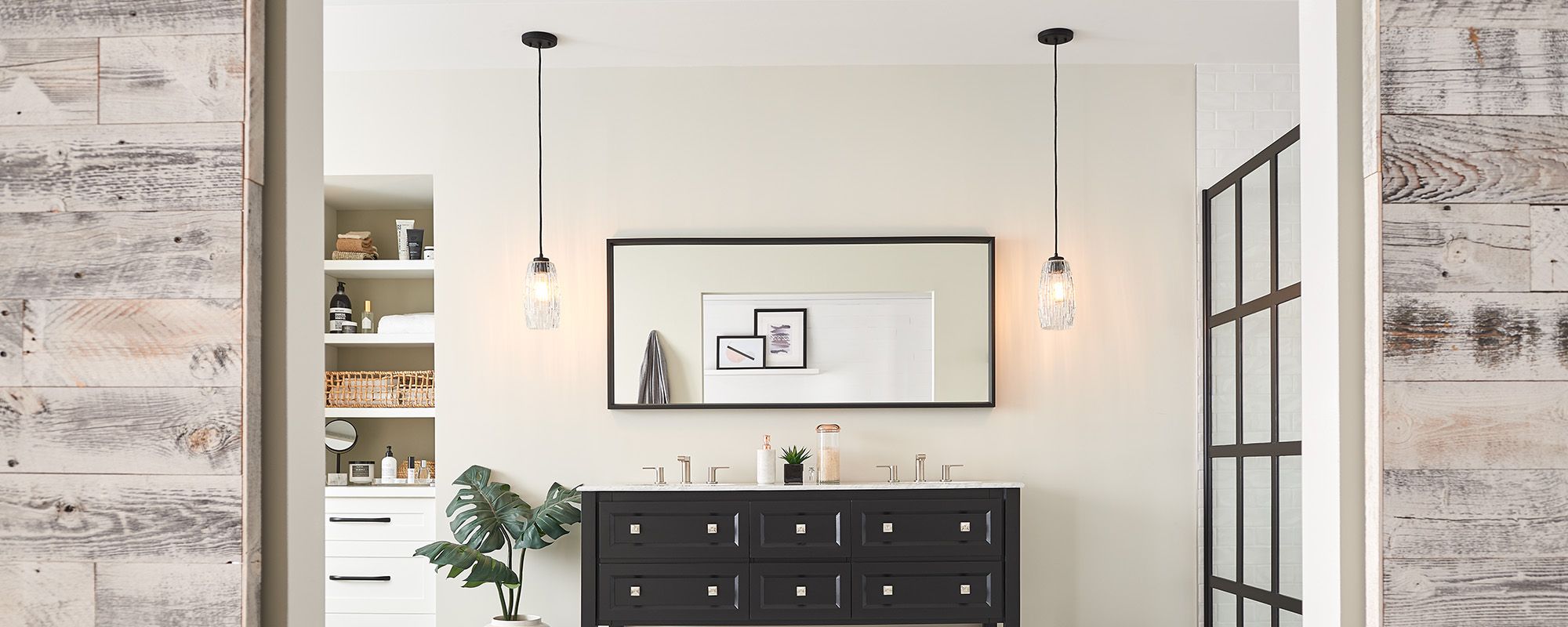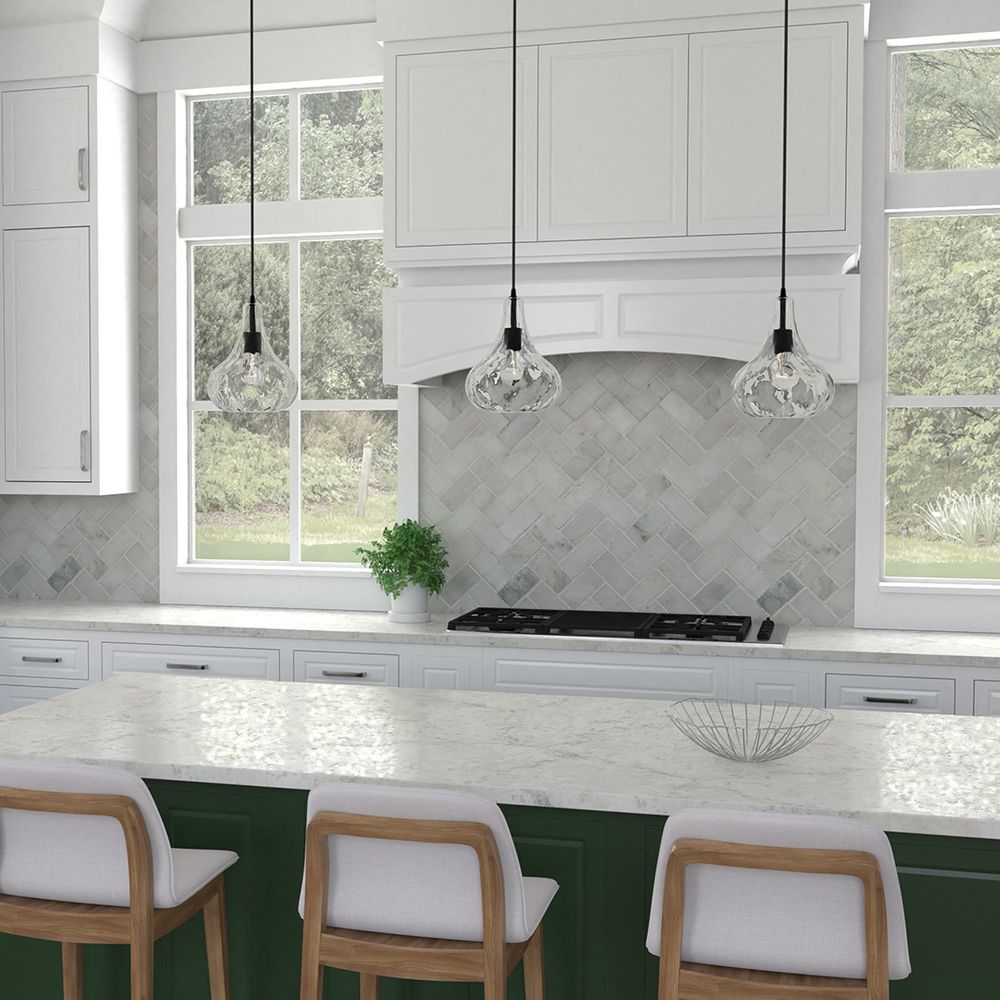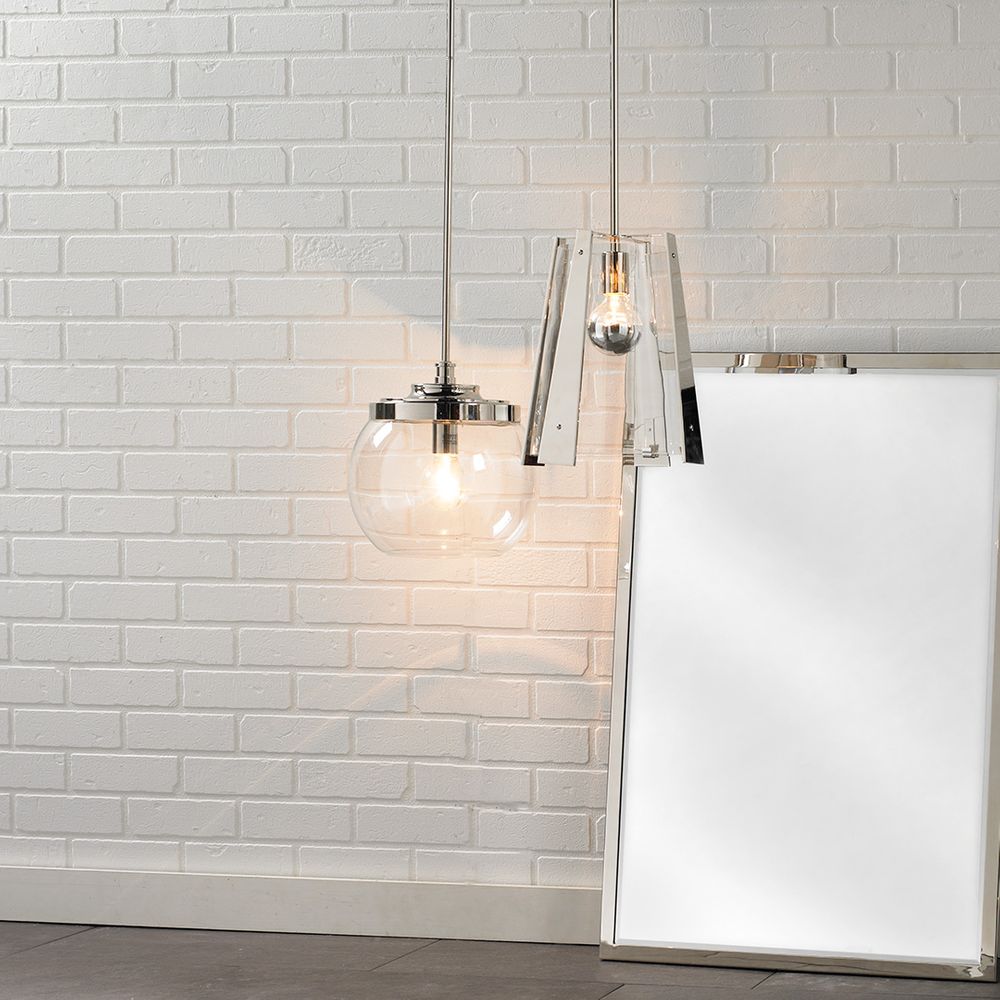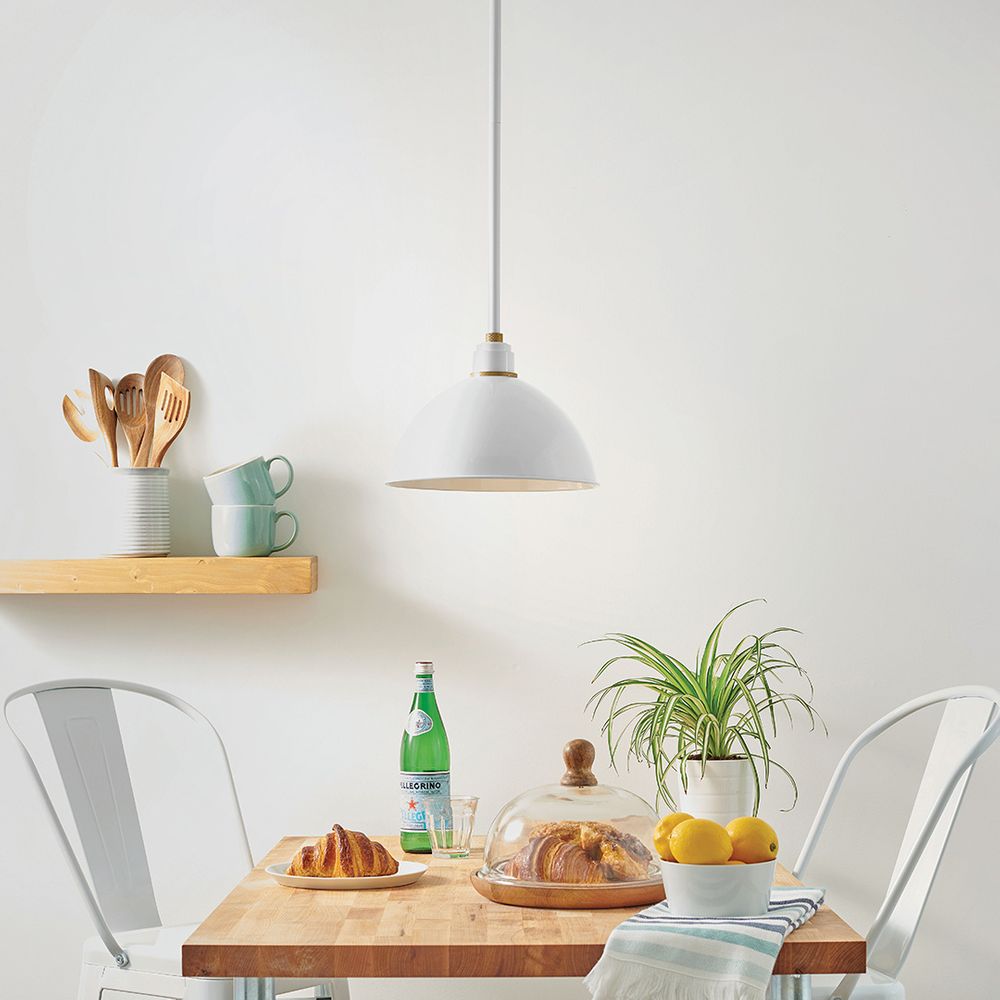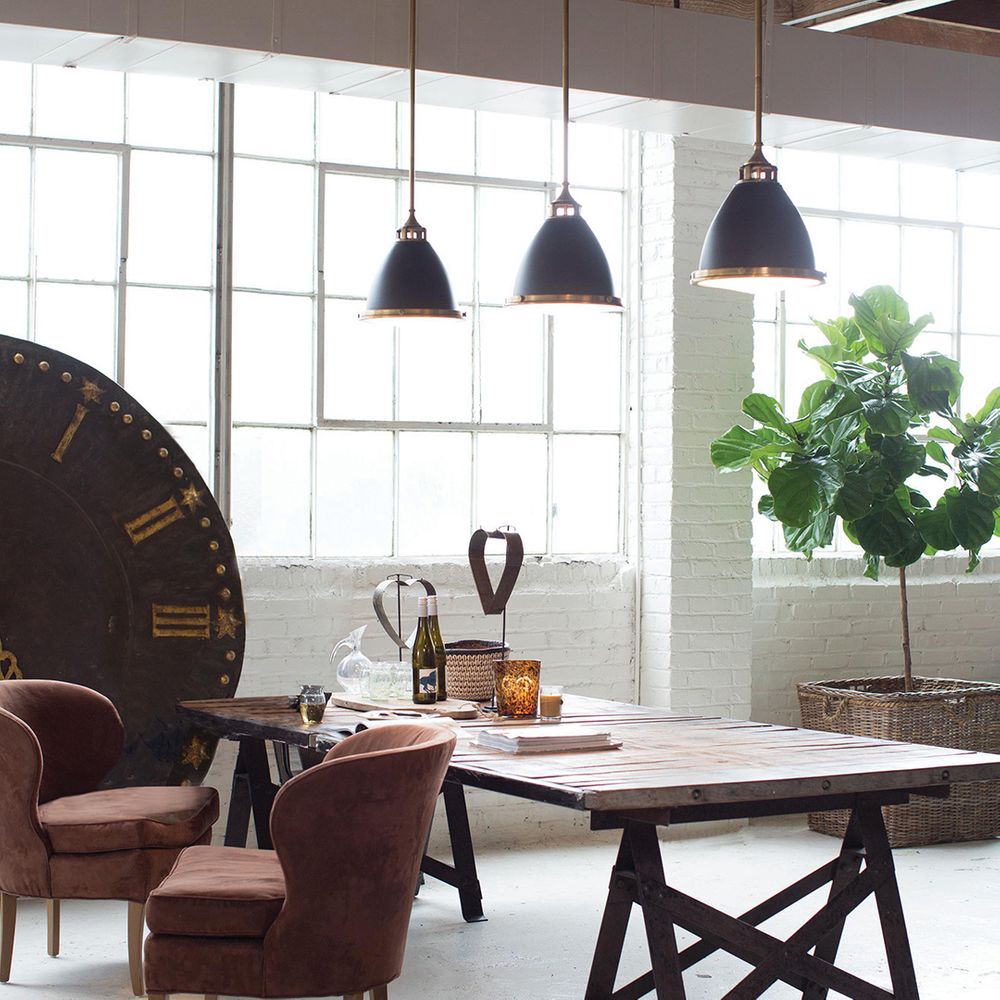 Pendants
Burgess Lighting in Forestville is proud to offer a wide variety of pendants for your needs. Pendant lighting is a great way to add style and atmosphere to any room. Not only does it add a decorative touch to the space, but it can provide much-needed illumination in areas that may require it.
Pendant lighting, also known as hanging lights or drop lights, are typically suspended from the ceiling and come in a variety of shapes, sizes, and styles, so you can customize your space accordingly. Pendant lighting is an ideal choice for kitchens as it provides ample task lighting while still looking stylish. Pendant lighting can be hung over kitchen islands and tables, providing a beautiful centerpiece and illuminating the entire space. From traditional to modern, pendant lighting can be found in many different styles to match any kitchen. Pendant lighting can also be used to great effect in the living room. Hanging a single pendant light over a sofa or chair can create a cozy atmosphere and provide a subtle source of illumination. Hanging multiple pendants in a cluster can bring a unique and modern look to the room.
With so many options, it's best to let one of our lighting designers help. Stop by our lighting showroom, or schedule a free consultation today!
How to Find the Ideal Pendant Lighting
Consider the Function - The first step when looking for pendant lighting is to determine the functional purpose you want the lighting to serve. Is the pendant lighting meant to serve as primary illumination, general ambient lighting, or accent lighting? Knowing this will help you determine the type of lighting that will be perfect for your room. For instance, you may require bright lighting over a dining table or an entertaining area, or you may want cozy ambient lighting for a living area.
Determine the Size and Height - The height and size of the pendant lighting fixture are crucial in establishing the perfect look for your space. When selecting the size, consider the ceiling height, the size of the room, and the area the lighting will cover. As a rule of thumb, the diameter of the fixture should be one-half to two-thirds the size of the table or counter over which it hangs. The height of the fixture should allow for an unobstructed view of the space while being low enough to provide sufficient illumination.
Think About the Style - The style of the pendant lighting should not only match the room's decor but also your personal style preferences. When considering different pendant lighting options, think about the style of other existing fixtures in your room, such as lamps, ceiling fans, and other lighting fixtures. This will help create a cohesive and polished look for your room. Shop our pendant lighting today!
Select a Suitable Material - Choosing the right pendant lighting materials is essential. From metal and glass to ceramics, each material can add its unique touch to your space. Materials like metal can provide a modern, sleek look, while glass or crystal exudes a classic or vintage look. Consider the durability of the materials given the room's location and potential for damage.
Pay Attention to the Lighting Source - The lighting source you choose for your pendant lighting is equally important. LED bulbs are an eco-friendly and sustainable option, while halogen or incandescent bulbs provide a warm and ambient glow. The color temperature of the bulb should also be given attention to ensure the light produced aligns with or complements your existing room's lighting.
The Best Pendant Lighting Styles and Finishes
1. Rustic and Industrial Style
The rustic and industrial style of pendant lighting evokes a sense of ruggedness and simplicity. The fixtures often feature a mix of materials like metal, wood, or glass with a finish that appears distressed, aged, or tarnished. These styles work well in spaces where you want to create an edgy, industrial vibe.
2. Classic and Traditional Style
Classic and traditional pendant lighting fixtures are timeless and elegant. They typically feature ornate details and finishes in brass, bronze, or copper. They work wonderfully in more formal rooms, adding a touch of opulence and sophistication.
3 Art Deco Style
Art Deco pendant lighting is intricately designed and features bold, geometric shapes and luxurious finishes like gold and silver. This light fixture style works perfectly in formal spaces and interiors that require eye-catching elegance and glamor.
Where to Hang Pendant Lighting
Kitchen. Pendant lighting is an excellent choice for kitchen islands or counters, where they can provide task lighting while adding a touch of style to the area.

Dining Room. In a dining room, pendant lighting can infuse an element of elegance and sophistication to a room while creating a cozy and intimate atmosphere.

Living Room. Pendant lighting can be used to create a unique ambiance in your living room. It can be hung over a seating area, coffee table, or used to light artwork or an accent wall.
SHOP OUR PENDANT LIGHTING TODAY
Lighting pendants provide a functional and stylish lighting solution that can add beauty and ambiance to any room. With the different designs, styles, and sizes available, it's easy to find the perfect pendant lighting fixture to suit your decor and lighting needs. At Burgess Lighting in Forestville, our lighting designers can help you find the perfect pendant for your home or office space. Shop with us online, or stop by today.